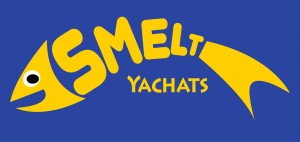 Whatever the sport—baseball, football, basketball, or pickleball—every town wants a big league team. And no wonder—think of the prestige, the glory, the irrational pride! Towns yearn for the big time, so why shouldn't they have it?
Why shouldn't Yachats (pop. 690), a beautiful village on the Oregon coast, have a team to call its own? The Rubbery Shrubbery (RS) blog tells you how Yachats (YAH-hots) goes about getting a Major League Baseball franchise. To learn about Yachats (Home of the World's Largest Ocean), please go to this page on Wikipedia or go to GoYachats.
The RS blog is a collaborative effort, written by Eric Sallee, Dave Baldwin, and some exceptional guest bloggers.
Eric Sallee is a Bellevue, WA, CPA who has had a lifelong interest in the game of baseball. As a historian, he has studied and written about his distant cousin, Harry "Slim" Sallee (star pitcher for the Giants, Reds, and Cardinals in the early 1900s), and varying topics related to baseball in the Pacific Northwest. As a player, he continues to pitch in adult senior leagues and in tournaments.
During the 1960s and '70s Dave Baldwin pitched for the Washington Senators, Milwaukee Brewers, and Chicago White Sox. After playing pro ball for sixteen years he became a geneticist, engineer, and artist. He is now retired and living in Yachats, OR.