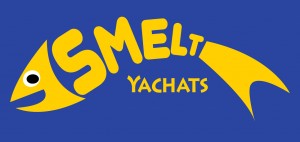 RUBBERY SHRUBBERY Post 1
Welcome to the official
Rubbery Shrubbery
(RS) blog, which describes the efforts of Yachats (YAH-hots), Oregon, and its citizens—called Yachatians (yah-HAY-shuns), or in some cases, Yahotties (yah-HOT-tees)—to acquire a Major League Baseball franchise and stand as a beacon of hope for people-deficient cities everywhere. To learn about Yachats, please go to
this page
or go to
GoYachats
.
Today's entry in the RS blog is written by grizzled journalist Harrison Grutch. Once a sportswriter at an honorable newspaper, Harrison is now a retired curmudgeon devoting all his time to covering the Yachatian sports scene.
The Germ of an Idea
by Harrison Grutch
Nobody expects a baseball innovation, especially not two matronly ladies casually enjoying breakfast in the Drift Inn Café in the heart of Yachats, Oregon.
Once the toughest biker bar on the Oregon Coast, the Drift Inn (Figure 1) now is maximally civilized with brightly colored Italian umbrellas hanging from the ceiling and Japanese cast iron teapots decorating its tables. In the summer the café is a tourist favorite; in the winter it's a warm sanctuary for viewing storms sweeping across the Pacific.
The baseball brainstorm in question occurred last Tuesday morning as the ladies sat in a booth at the café, watching seagulls punctuate the Yachats River estuary (Figure 2). Our diners exchanged local news items over huevos rancheros.
If one of our ladies twinkled, that would be Bebe Broadbent. Renowned for her pert eyes, sparkling nose, and flossy red hair (tinted by maturity), she was the kind of person who could cherish thumbtacks and adore banana slugs (see Fig. 3).
Seated across the table from Bebe was the substantial Phyllicida Thronk. She was grander than Bebe but in the most pleasant way possible. With sturdy infrastructure and blue-gray locks, she was a feat of nature. She knew the proper place for tacks and slugs.
By 10:05 they had finished their morning glory muffins and were digesting the news when to their delight a couple of couples—visitors in town—sat at the very next booth. By turning up their hearing aids full bore, Bebe and Phyllicida could accidentally hear everything said by the newcomers.
The conversation in the next booth went like this:
Gentleman #1, voice like a baboon: "I tell you, sports teams just keep on making billions even as the rest of the country goes to ruin. Look at the Washington Nationals. The worst team in baseball, and they still make money by the barrelfuls."
Lady (unnumbered, but probably #1), piglet-voiced: "Why don't we invest in a baseball team, then, Sweetheart?"
Gentleman #1: "Aw, it's not that easy, Sugarplum. Not like buying into the stock market. You've got to know somebody to invest in a team."
Gentleman #2, probably a grizzly: "That's right, Toots. That is, unless you join some consortium that buys a team. Why, I bet even Yachats could get rich if it could get itself a baseball team. Say, maybe they'd like to buy the Nationals."
With that idea launched from the next booth, the Yahotties (missing the distant guffaws) went into a twitter. Phyllicida leaned across the table. "Did you hear that, Beeb? Can you imagine a baseball team right here in Yachats? And it sounds like this Nationals team is available, too."
Bebe could hardly contain herself. "Oh, this is exciting! We could go out to the ballpark and root for the Yachats team every afternoon. I think baseball teams play every day in the summertime."
Then the ladies considered what they knew about baseball. Bebe recalled that baseball players marry famous actresses. "Joe DiMaggio married Marilyn Monroe, remember?" Phyllicida added, "Yes, and Ted Turner married Jane Fonda. We'll have lots of celebrities here once we have a team." Each enjoyed a pleasant moment with her reverie.
But then the Yahotties' baseball facts dwindled. Bebe had visions of being head cheerleader, but Phyllicida was sure baseball fans cheered autonomously. Do baseball teams have mascots? Break dancers? Marching bands performing at halftime?
Just as Bebe and Phyllicida felt they were swimming in molasses, Big Forbes Crossbowe came into the restaurant. Not long out of the wilderness—having just hiked over the western edge of the continent—he sauntered through the door with twigs and salmonberries (see Fig. 4) still clinging to his western exterior. Forbes, an unfinished gentleman of rugged chin, squinting eye, and thick boots, was blessed with local esteem nearly equal to that of the ladies. What's more, for many months he had nurtured a vague, unrequited yearning for Bebe. Thus, he moseyed over to their booth.
You can imagine his surprise when they quickly invited him to have a seat. Before he could say a word Bebe shushed him and whispered, "Keep your voice down. We don't want anyone to hear us." And the two excited ladies and one puzzled Forbes crouched as low as they could in their booth.
Suddenly, out of the blue, came the moment of truth for Forbes. "You're a guy," Bebe hinted softly to him, "so you must know a lot about baseball, right?"
There comes a time in every man's life when he finds himself face to face with such a heavily loaded question, its answer destined to define his character forever. Sweat trickled and knuckles whitened.
Next Time: Tune in next episode to find out whether Forbes blew this one, even after being dealt the hot Y chromosome card.
NOTE: Please go to "Leave a Reply" at the bottom of this page to send expressions of adoration for RS or (gasp!) otherwise. We'll save them and publish them on the day the Yachats team opens its first season in the majors.
NOTE AGAIN: Although they will deny it hard, Eric Sallee and Dave Baldwin are strongly suspected of being closely associated with the writers of this blog.